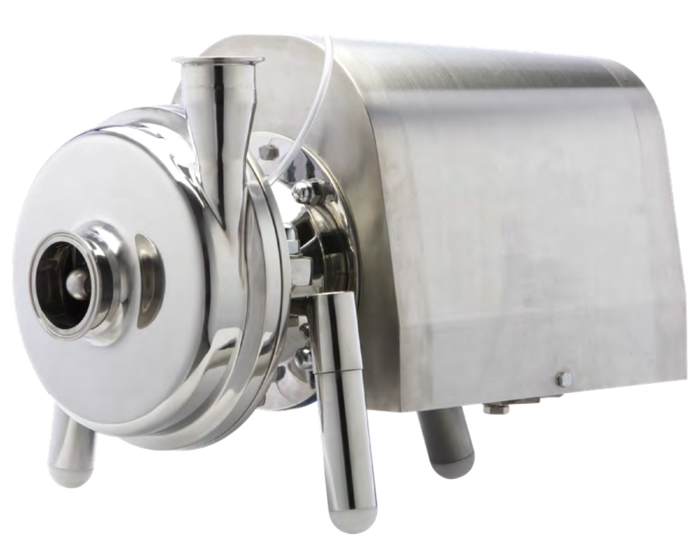 Our sanitary pumps are designed by the best technical engineers of the market with many years of experience. This ensures that the range of pumps is the top of the art, and a surface roughness less than 1 RA. With optimized internal geometry and special o-rings, our centrifugal pumps are designed for Cleaning in Place (CIP) and offer exceptional levels of hygiene. All have been designed in accordance with EHEDG requirements.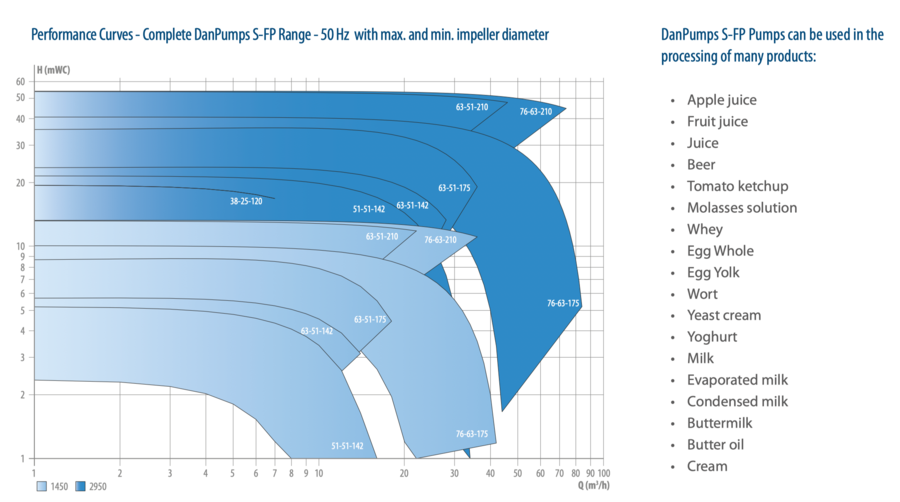 Features
1, Easy service and High-Tech Seal Design
One of the aims when designing the new range of pumps was to obtain an easy service of the pumps and this has been fully achieved. Front-loaded shaft seals and without special tools a fast and simple change of the seal is possible. Holes through the impeller serves to equalize the pressure on both sides of the impeller. This will minimize wear off the mechanical shaft seal and the bearings in the motor.
As a special feature the supporting leg of the pump is designed to grant a perfect support during operation and a stable set-up of the pump. Before service the supporting leg is moved under the motor making the service of the pump considerably easier than for other pumps.
The seal can be a single or a double mechanical seal, in a variety of material combinations. The double mechanical seal is designed as a flushed seal in case preventing the pump from running dry. To simplify the spare parts inventory our pumps share the same mechanical shaft seal. This together with the easy service reduces the maintenance costs.
2, Impeller and Volute Design
Our impellers and volutes are designed with the newest design tools for an optimum performance and a high efficiency. The special design of the volute ensures a gentle product handling. The volute and the back plate are designed so, that the outlet connection can be turned into any position without effecting the efficiency of the pump.
3, Motor Size and Flexibility
The shaft and back plate design makes it easy to change to a bigger or smaller norm. motor, if the pump duty should be changed.
4, Noise Level and NPSH
The S-FP pump is designed with a low noise level and a good NSPH securing a good suction capacity and gentle product treatment. The risk of cavitations is minimized due to the good NSPH value. S-FP pumps secures a gentle product treatment and high energy efficiency. The aim of the S-FP pump range was to present the most trouble-free and hygienic pumps on the market ever.