July 04, 2021
Cape Natalie: 15 days on-board Services.
Recently, HFM's After-Sales Service Center received the commission from the Greek Seascape Shipping Company to perform on-board maintenance of two main plate heat exchangers (Sea-Water Purification and main Engine-Oil-Coolers) on the bulk carrier Cape Natalie, as its customer.
Cape Natalie is a bulk carrier with displacement of 190,000 tons that has been in operation for more than 20 years. Due to the oil cooler of the main engine hadn't been repaired during the stoppage in Singapore, Natalie drove to the Shan Hai Guan Shipyard as the main engine overheated.After receiving the boarding notice, HFM's after-sales team quickly prepared the necessary maintenance equipment and rushed to the ship's port of call.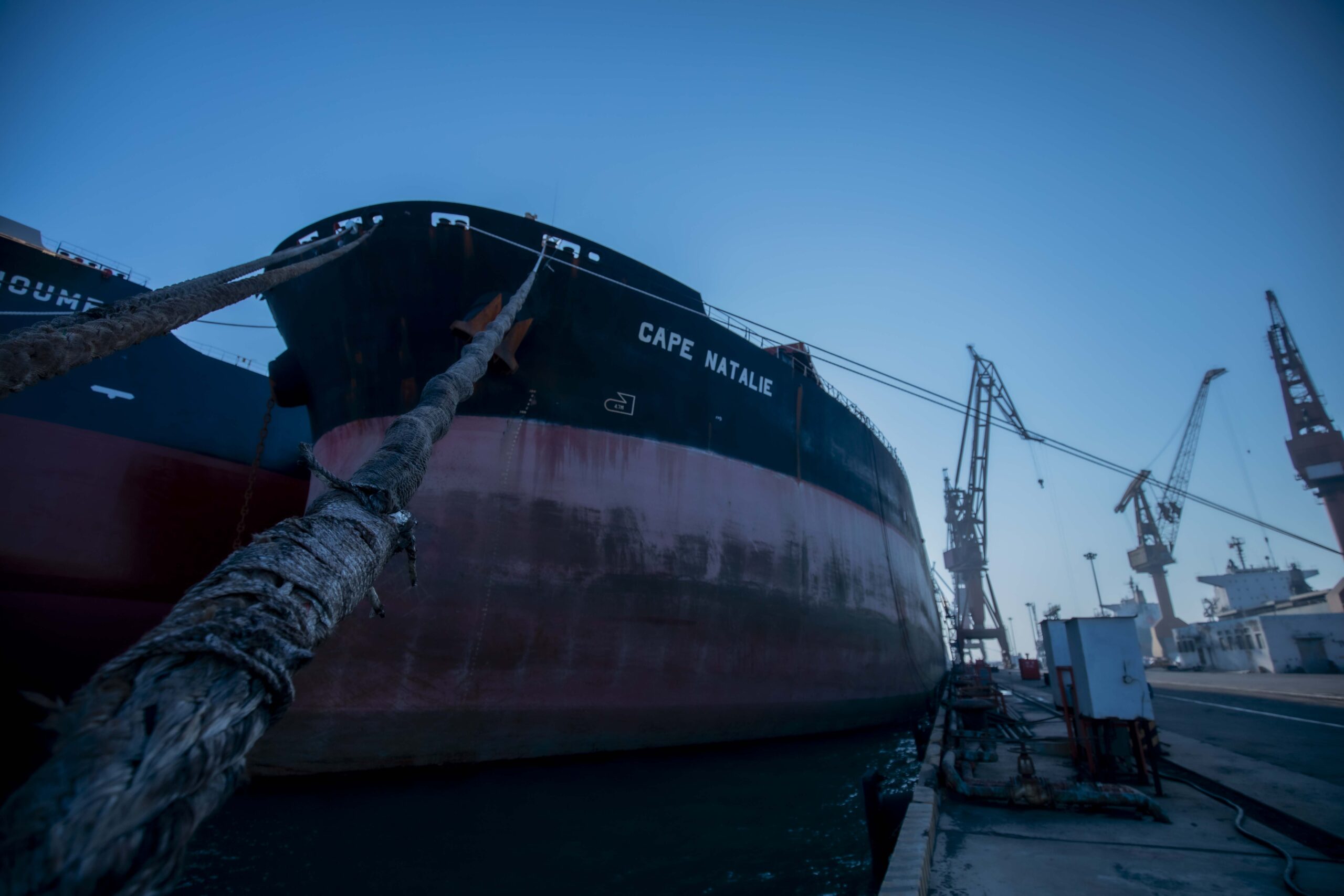 "When boarding the ship, the tall, steep, and narrow stairs did not provide ample space for our team, which brought great difficulty to the maintenance work. The thick paint on the heat exchanger shows that all equipment has been used for a long time."
                                    – By Engineer.Fu, the leader of the team 
The plates was seriously misaligned and most of the plates are obviously deformed due to over-pressure. After communicating with the chief of the vessel, a plan was made to replace the plates as a whole.
After the desalination heat exchanger was disintegrated, the thick scale inside had condensed into hard lumps. During a short period of coordination and discussion on the spot, it was pointed out that the old frame had defects and was handed over to the shipowner. A chemical cleaning plan for the plates was formulated on site, and the hard scale on the heat exchange plates was successfully removed.
.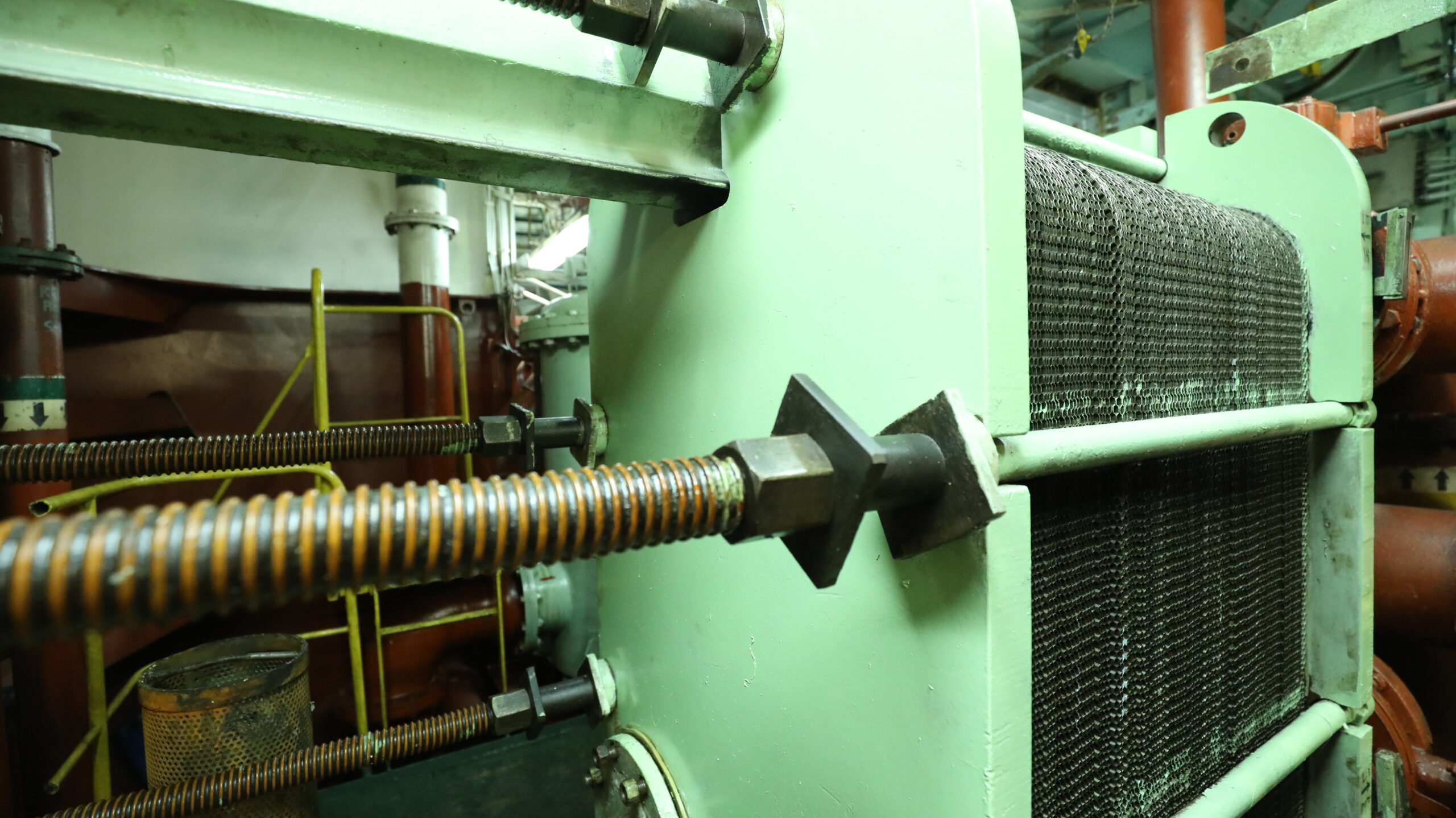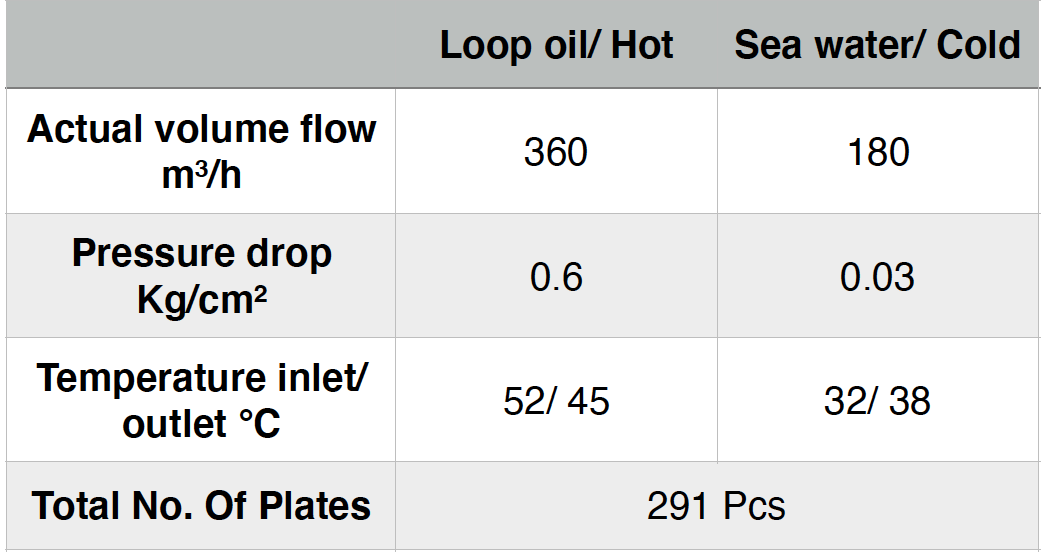 Due to the strict time limit for docking and maintenance of large ships, the shipowner will incur thousands of dollars in losses for stoppage in port each day.  The team successfully repaired the two old heat exchangers within the specified time after more than 10 days of hard working, ensuring the timely and safe sailing of the Natalie freighter, professional operation and serious responsibility.
                 The whole process was deemed as a successful case of maintenance, also won highly compliment of the client.
                                             HFM, as always, your trustful partner.